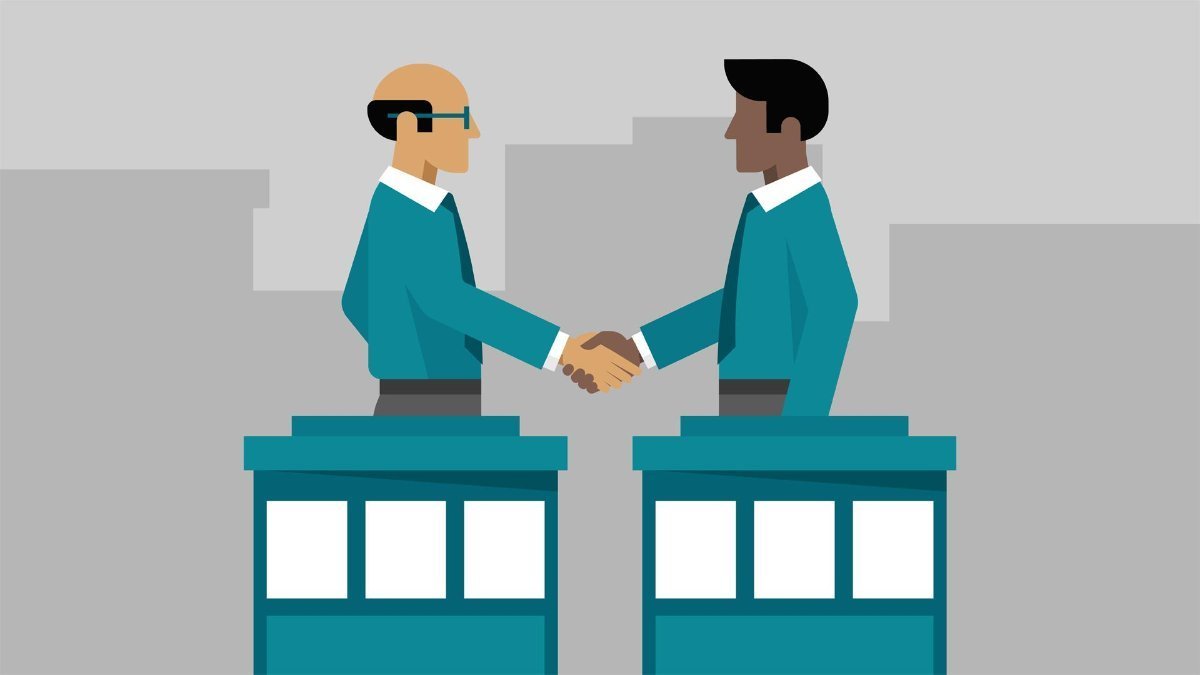 Many B2B companies are afraid to venture and make a presence in the social media scene. And it is valid. B2C companies are doing above and beyond on social media platforms. Just look at Adidas Instagram. The success of B2C companies in social media is casting a shadow on B2B companies.
There are many good examples of B2B companies on social media platforms. Regardless of the industry, whether it's PR, IT solution firm, or Insurance. We are here to implore you, to take that leap and start your social media presence right this moment.
At the end of the day business companies are run by humans, a person like you. A person who most probably have an Instagram account, and a Facebook account. Your job is to find those people and market your content to those like-minded audiences. Novartis a pharmaceutical company, on their Instagram you won't find many self-promotional b2b social media posts. They focus on the human element, by showing you their employees.
The key is sharing content that will entertain or inform your audience. Rather than pushing your business product or services.
Studies say 80% of B2B marketers have a social media strategy. But only 32% have it written down. Most b2b social media strategies address these questions: Do you want to increase your reach? Get more leads? Generate more traffic to your company website? Each of these questions can be on its own goal. and needs a specific metric to measure it. If your goal is to measure your brand reach, you should consider monitoring these metrics:
Organic reach
Paid reach
Impressions
Engagement
Follower count
But, if your goal is to measure leads, you should look at metrics such as:
Clicks
New leads from social media
Conversion
Your success in social media will rely on setting objectives, working to achieve them, and evaluating your effort.
These 8 steps will help your B2B social media strategy for 2020
1. Find An Interesting Angle For Your Content
No doubt, B2C companies have it easier when it comes to attracting consumers on social media. But many B2B companies are challenging the norm and presenting great b2b social media marketing examples. You can follow in their footsteps. 
Most B2B companies with intangible products or services are struggling to find an angle that is appealing to a wider audience. The moment you think about what type of content your audience wants to view, you are on the right track.
Besides, take a look at your target audience, analyze their challenges and desires. The next natural step should be tailoring your content towards these needs. 
Hiscox's a company that offers insurance services. Their content is dedicated to helping their audience. If they focused on content that promotes their services' the results would be different. They realized their target audience are business owners. So they tailored their content towards empowering them.
Shift your content towards audience-centric content. Ask yourself if you didn't work for this particular company would you look at their content?
2. Monitor Your Competitors Social Media
This step is all too familiar to big companies, you can say it is part of their daily tasks. By keeping an eye on your competitor's social media trends you can understand what type of social media strategies they're using. Also current campaigns they are running, and examine their target audience.
Monitoring your competitors can help you to get ideas. Like what platforms they are using to build the audience. A simple way to find your competitor's social media is by visiting the official website. Most businesses mention their social media account on their official site.
3. Feature A Real Person in Your Social Media Platforms
This is more true to B2B in industrial and manufacturing fields. You have a good opportunity to humanize your brand on social media. Here in Digital Growth Boost, we try to humanize our business, which is evident on our Facebook page. Here are some ideas you can start with:
Write in first person tone when writing articles and updates.
Your customer service staff should be real people using their names.
Find a front person to tweet, post updates, and write articles representing your brand
Start engagement and outreach using a real person.
Now, you might be wondering why it is important to humanize my business.
The short answer is to develop employer branding. Employer branding and employee advocacy go hand in hand. Employee advocacy is about enabling your employees to be your brand torchbearer. Your brand can leverage employee advocacy. Make your content (articles, infographics, and videos) accessible. So your employees to share it on their social media profiles. This is one way to achieve employer branding.
Also, highlighting real people from your business will help your audience put a face on your business. It is also a chance for employer branding. The higher your employee advocacy is, the better your employer branding will be.
4. Hire The Right Person.
You need someone who knows the ins & outs of social media. And that could mean either hiring a specialist or collaborating with a freelancer. You could even allow a passionate member who has the industry knowledge and knows social media fundamentals to spearhead the initiative.
Assigning social media management to a staff who will handle it in their spare time, will not bring you the results you desire.
Social Media Challenges 
You will assign someone knowledgeable in your field but lack social media expertise. It's important to hire someone who has a solid understanding of social media management. Because it demands savviness and strategic long term thinking.

B2B oftentimes hires someone to do social media functions, instead of a person who will create a buzz. The social media manager task doesn't end with updating your Twitter feed twice a day. They should be looking for ways to create a social media movement. Shape your brand voice, and amplify your brand reach.

B2B often focuses on generating leads, but not creating brand awareness. Your first goal in social media as B2B is creating a brand personality for your company. Your engagement and presence come first, everything else is the byproduct.
5. Leverage Your LinkedIn
LinkedIn has a unique atmosphere, compared to Facebook or Twitter. LinkedIn established itself as a professional scene, to create professional connections. This is why  97% of B2B marketers like using this platform
LinkedIn will help you to funnel the correct leads you want. Research reveals 44% of all B2B relevant leads come from LinkedIn.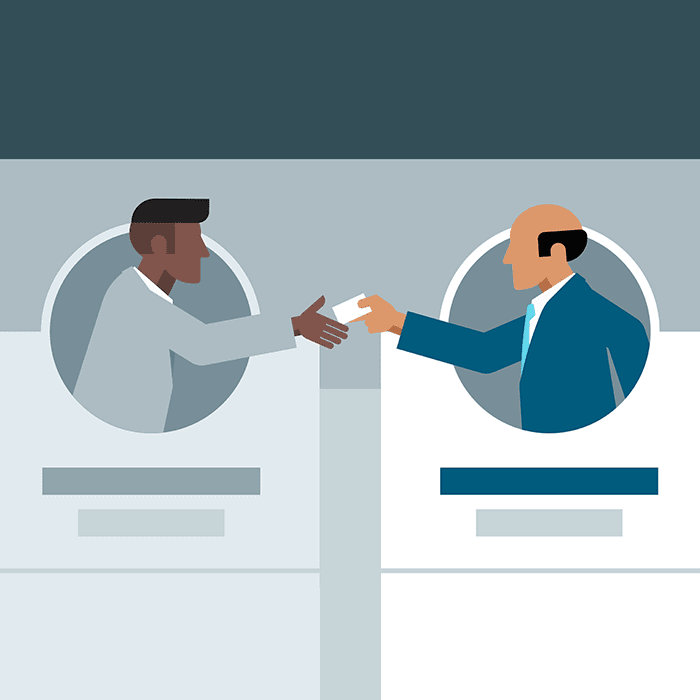 6. Create A Personality
Every piece of content your business post has the potential to convey your brand voice. Same as how people would recognize the Golden Arch as MacDonald's brand. Another example would be, have you seen Wendy's Twitter?
They successfully managed to distinguish their brand voice.
The tone used in your social media content should be consistent and coherent with your brand. Think about your company's position. 
There are plenty of options to consider. Your brand voice can be friendly, formal, casual, or humorous. If you want to identify your current brand voice, have a look at your website landing page copy, or blog posts. Then examine the tone and emotion they convey.
Having a brand voice is important, to distinguish yourself from the crowd. And it gives your brand a personality. Look at CBRE a real estate company. They realized the importance of creating a brand personality.
7. Leverage User-Generated Content
Your business must-have new partners, and customers. Send them gifts, connect with them. It doesn't have to be extravagant. Something to show appreciation, and it can have your hashtags and logo. People will be excited to share this experience on their social media. Before you know it, you will have a loyal customer and a brand advocate.
Look at how WeWork is using the USG angle in their Instagram. You will find the content they share is from their customers.
8. Play With Your Content Posting Time
The goal is to identify the ideal time and day your content is viewed most by your audience. Here are some ideas you can try on your platforms.
Try a different content format, instead of conversational try statistics, and examine does it resonate with your audience better?
Experiment with link position.
Post more frequent
Post-less frequent
Take it as a playground and gather all the data you need to present better content.
People use social media for entertainment, then for information in that order. Your content should mix entertaining and informative elements. Focus on content that tells stories, evoke emotions, and starts a conversation.
Get started with us to leverage the power of Instagram for your B2B company. Or if you're working with an NGO check our free NGO trial, get your bio optimized, and an audit session with our growth experts.  

Author: Abdulaziz Mohamed
Abdulaziz Mohamed is a Content Strategist & Content Writer @ Digital Growth Boost. In the time of crisis, he turns to video games and Japanese anime for ideas.